When you have a sketch, I wonder aboiut the colours:). I picked up this beautiful designer block and made a choice. My partner likes the colour red, so this designer block gave me a lot of options. I fell for the stripes. This digital image is from the artist Yampuff on deviantart. I coloured some images a long time ago, so it is easy to choose from my collection of coloured images.
For the group Card sharks.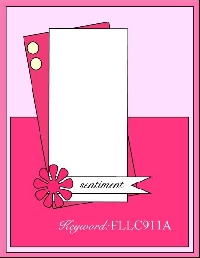 Material used:
honey lineart by - yampuff (Deviant Art)
Whiff of joy sentiment - City girl sayings;
solid card stock - white, blue, red. and black;
Colours unlimited designer paper - Decoblock basic;
paper flowers;
silver brads.